About Information Insights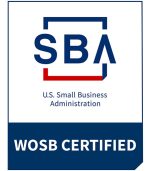 Information Insights is an SBA certified Women-Owned consulting firm based in Fairbanks with staff across Alaska.
For over 25 years, we've provided research-based consulting, planning, and business services to clients throughout rural and urban Alaska and occasionally beyond.
We believe the best solutions emerge when people are brought together with common goals and clarity, especially in a world that is always changing.
What does Information Insights do?
We don't just work for you. We work with you.
"If you're trying to do good in your community somewhere in Alaska, we will help you set your goals, figure out what you need, and make it happen."
Senior Associate, Information Insights
"Information Insights has been woman managed since the beginning, and our certification as a SBA Woman Owned Small Business is a mark of our commitment to fostering inclusivity and collaboration. I am very proud to be a part of that history!"
Principal Consultant & CEO