Grant Writing & Administration
Crafting a Compelling Narrative
Building on our organizational support services, Information Insights offers regional and local organizations across Alaska a suite of project design, grant writing, and grant administration services. In this fantastic and intimidating era of cascading federal funds, we work with organizations to develop strategic, impactful, and community-based projects.
We approach grant writing with an eye on the grant scoring criteria and the fit between project concept and funding agency requirements. To do this, we listen to the organization's needs and goals and facilitate project design within the guidelines of the funding agency.
For nearly 15 years, Information Insights has also administered grant-funded programs. Our largest and longest grant administration project is with the Alaska Mental Health Trust Authority's Behavioral Health and Developmental Disabilities Mini Grant programs.
We approach grant administration by working closely with the client to establish a program that benefits the community, meets the requirements intended of the funder, and facilitates an efficient accounting and reporting process. Building off this experience and knowledge we have expanded our grant administration service to other project areas, specifically multiple years of US Department of Agriculture Renewable Energy Development Assistance administration.
We add professional capacity to an organization at any point in the grant process – project design, funding, administration, and evaluation. We do this with a focus on resilience in a range of areas critical to the lives of Alaskans, including clean energy generation, energy efficiency and conservation, broadband, housing, social services, and workforce development.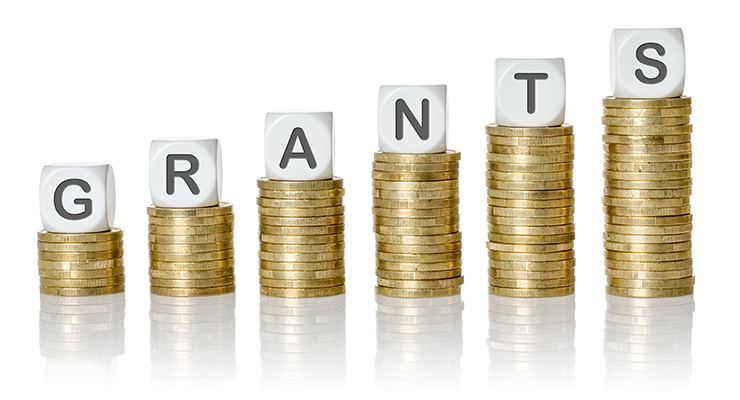 Our recent grant writing work with Alaska Regional Development Organizations, has successfully accessed over $40 million in program funds from the US Department of Agriculture and Department of Energy in energy efficiency and broadband deployment. Our technical assistance program has put over $330,000 in the hands of Alaska small businesses.
For me, the Alaska Mental Health Trust Authority mini-grants program I've administered is the project that has been the most meaningful. We've distributed $10 million through this program, and I think it's helped a lot of people and hopefully made permanent change.
Recently, I've been working on projects to support broadband infrastructure. I'm helping our clients create a really compelling story that will help Alaska communities, particularly Alaska Native communities, demonstrate their need for broadband. In a world that is about competitive grant applications nationwide, helping create this narrative feels important.
Grant writing with clients in rural communities are always meaningful projects! Dissecting the grant requirements, collaborating with local partners, and painting a picture of the need in communities that the funders will resonate with, it all comes together in a fast-paced but wonderful way to help Alaskans access much needed funding.
Examples of Grant Writing & Administration Support Services
Funding Request & Proposal Drafting
Grant Implementation & Administration
"Information Insights was key to the success of a USDA Community Connect grant for the community of Gustavus. In less than 30 days, the firm skillfully coordinated and drafted sections of this nationally competitive broadband proposal. We brought on Information Insights not only as a grant writer, but to help manage the grant writing process amongst multiple partners with a focus on drafting, data collection, and community outreach. The result, a compelling story of opportunity and success!"
Executive Director, Southeast Conference