Meet the Info Insights Team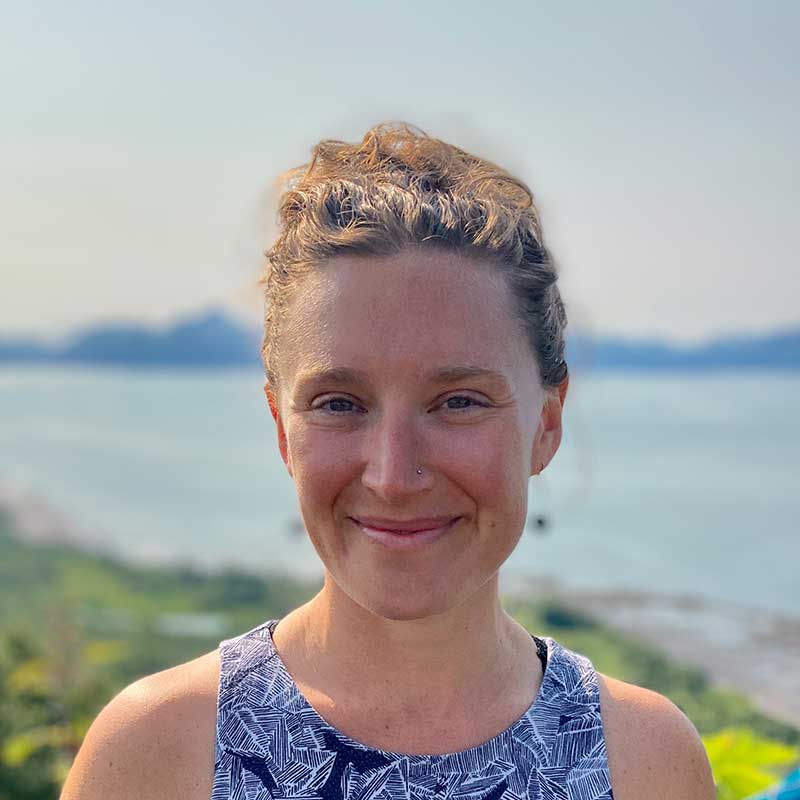 Alli Harvey

(she, her, hers)
Senior Consultant and Information Insights' lead facilitator Alli Harvey brings over a decade of experience working with nonprofit organizations, coalitions, businesses, and local government on strategic planning, community outreach, stakeholder engagement, and organizational development. An extraordinary facilitator with a passion for connecting people and supporting teams, Alli uses deep listening, analysis, and empathy to help clients identify underlying needs and design solutions. Clients consistently describe Alli's facilitating style as effective and inclusive, generating clear action steps with buy-in from everyone and supporting positive group dynamics. Her enthusiasm for working with people is sincere, and contagious. Alli is also a skilled writer, communicator, and planner. She frequently supports clients in writing clear, compelling, story-based calls to action, whether through grant writing support, fundraising copy, written human-interest style profiles, or testimonials. Alli's interest in facilitation dovetails with planning when it comes to strategic planning or organizational assessment. Alli works with every client individually to determine their goals, customizing a strategic planning, visioning, or assessment process that suits the need, often drawing on other areas of expertise at the firm. She then walks clients through every step until complete, keeping the process easy - and often, fun. In addition to her work with the firm, Alli writes an ongoing outdoors column for the Anchorage Daily News, and runs her small business, Alli Harvey Art, in Palmer, Alaska. She enjoys running, Scrabble, and pop culture podcasts in her off time. Alli holds a B.A. in Urban Studies from the New School University in New York City.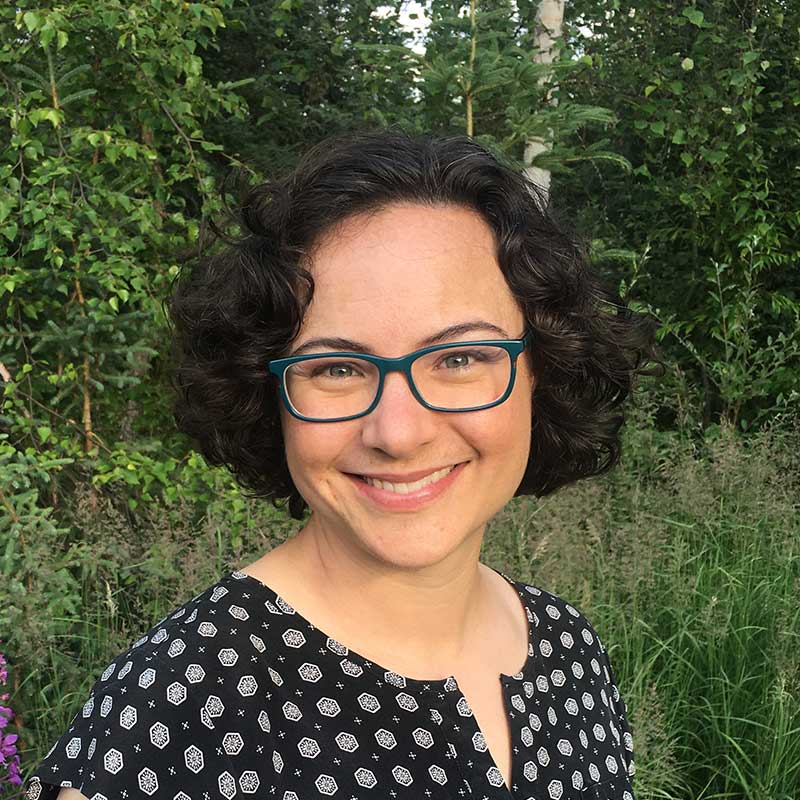 Anna Sorensen

(she, her, hers)
Business & Accounting Director
Information Insights' Business & Accounting Director Anna Sorensen provides the financial and business administration oversight for the firm. A thoughtful and detail oriented approach is the foundation of her methodology for the broad scope of work she is responsible for. Anna has accrued many years of experience in nonprofit accounting and administration. She has over a decade of nonprofit board experience that includes fiscal oversight, budget development, strategic and organizational planning, policy development, and executive hiring, oversight, and evaluation. Her other finance credentials include experience with campaign finance reporting and operating a small bookkeeping business for the past 10 years. Early in her career, she worked as a legislative aide for several Alaska legislators and gained valuable experience in policy development and constituent relations. Outside of her work with the firm, Anna owns and operates a competition events timing business in Fairbanks and enjoys skiing and mushing throughout interior Alaska. Anna holds a B.A in History from the University of Alaska Fairbanks.
Cristina Alexander

(she, her, hers)
Cristina is enrolled at the University of Alaska Fairbanks where she is working toward her second university degree in business with an emphasis on accounting. Before relocating to Fairbanks, Cristina lived and grew up in Moldova and graduated from Moldova State University with a degree in business and administration. About 11 years ago Cristina moved to Fairbanks and fell in love with the community. Fairbanks is the place where she met her special one and has started a family. Relocating has given her a chance to "reboot" her career and go back to school for a second degree. Prior joining Information Insights in 2021, Cristina worked as a realtor in the State of Alaska. She is excited to be part of the Information Insights team, learn about the firm's mission and wide network. Her perseverance and customer service skills will serve her well as a member of the Information Insights team!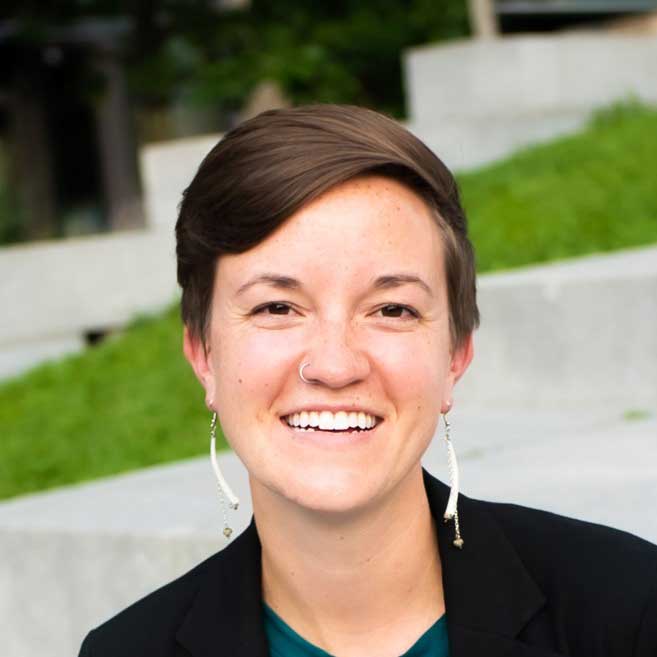 Frana Burtness-Adams

(she, her, hers)
Frana comes to Information Insights with a background in facilitation, diversity, equity, and inclusion (DEI), leadership development, and solopreneurship. Frana's niche lies in asking (tough) questions, creating a space for people to share and collaborate, and having a constant and continuous grounding in an equity first mindset. She has experience in a variety of sectors; higher education, non-profit organizations, hospitality, State departments, guiding companies, and consulting networks. Frana has been doing diversity and equity related work for 6 years, while always making it a driving force in all facets of her life. Her background of DEI, leadership strategy, and client care builds genuine relationships across the board, no matter the project. Frana's intent is to bring kindness, curiosity, and encouragement to every client interaction through engaged listening, asking of questions, and recognizing and honoring the trust each client gives us. Frana is a born and raised Alaskan with life lived in both urban and rural communities. She is a founder of a leadership collective, an onboarding member for a global network of consultants, and curriculum creator for a multi-week workshop for privileged folks. She would always rather be outside and loves beading, cooking, cross country skiing, and lap swimming. Frana and her partner live in a tiny home on wheels (except in the winter) named Tankerton. She has a BA and MA from University of Massachusetts Boston in Applied Sociology and Conflict Resolution.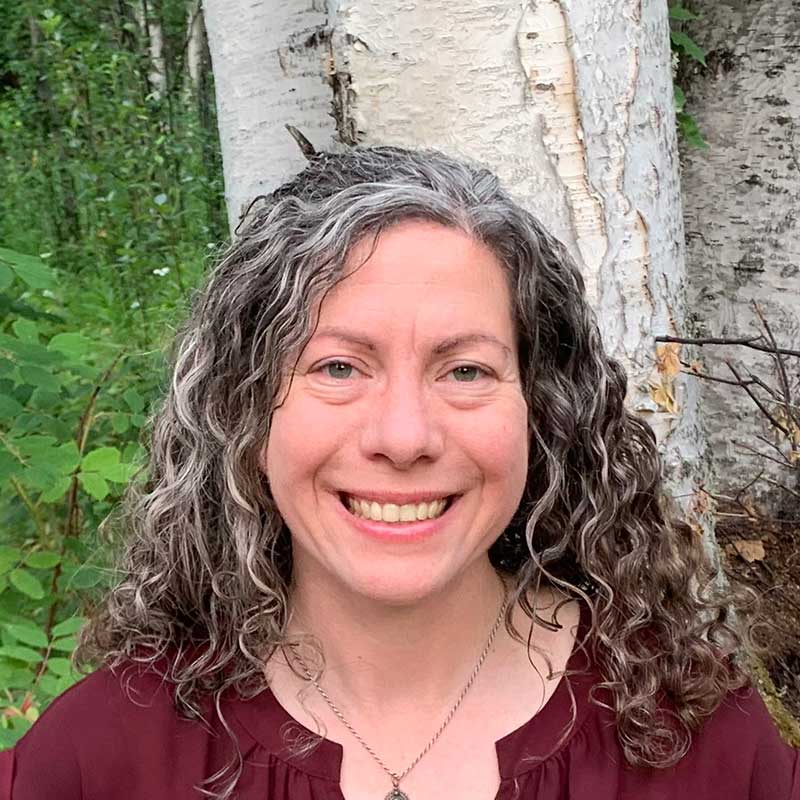 Jamie Hansen

(she, her, hers)
Principal Consultant & Chief Executive Officer
Principal Consultant Jamie Hansen is an economist by training with a background in data collection, evidence-based planning, and economic analysis. With over eight years of experience designing and managing research projects for Information Insights, Jamie brings a strong set of management and analytical skills to research and organizational support projects. In recognition of the quality of her work and her dedication to community, she was selected as a 2020 Top Forty under 40 by the Alaska Journal of Commerce. Jamie's work with the firm is varied, including projects synthesizing social and economic data to craft regional strategies and tell a compelling story to federal funders, developing economic feasibility studies for community organizations, administering an energy efficiency audit and grant program for commercial fishers and small business owners across Alaska. In addition, she coordinates public outreach, data collection, analysis, and reporting for three multi-phase regional energy planning projects for the Alaska Energy Authority. She is also excited to build out the firm's work on clean energy and broadband infrastructure development. Prior to joining Information Insights in 2013, Jamie worked for the University of Alaska's Center for Economic Development on several projects for businesses and nonprofits in urban and rural Alaska, including business plans and feasibility and market studies. Jamie holds an M.S. in Resource and Applied Economics from the University of Alaska Fairbanks and an M.A. in Arab Studies from Georgetown University, which she put to use working in the field of international development in the Middle East for four years. Outside of work, Jamie enjoys biking, gardening, and exploring with her husband and two young daughters.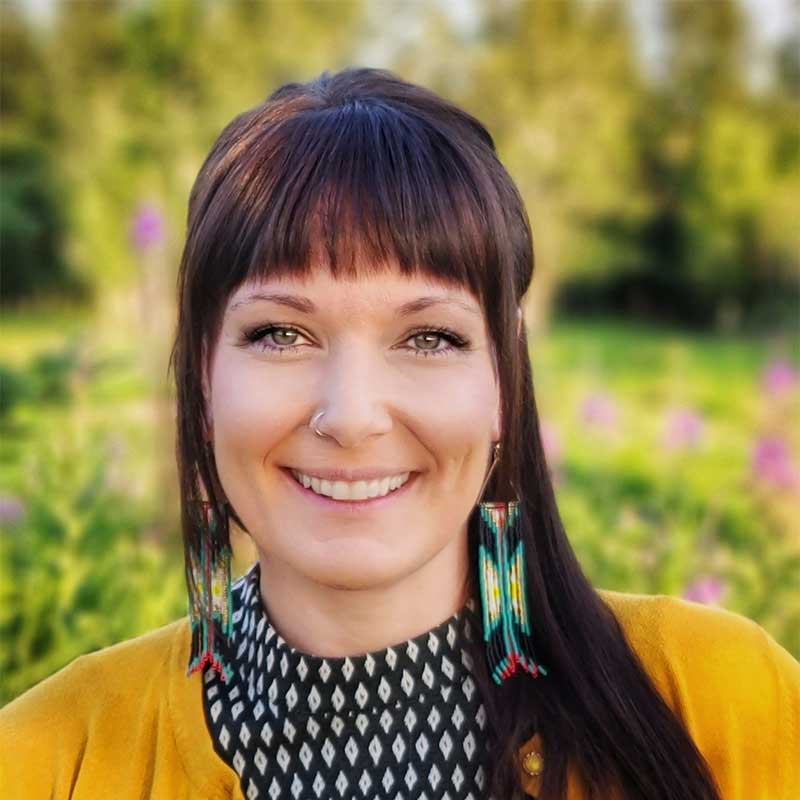 Kerry Nelson

(she, her, hers)
An Associate with Information Insights, Kerry brings a unique range of skills with her, including her stellar communications and graphic design experience. Kerry's writing style and ability to distill information into engaging, digestible stories and eye-catching imagery for a wide range of audiences greatly enhance her work across many applications. Prior to her time with Information Insights, she worked with nonprofit organizations focused on food sovereignty and security, sustainable agriculture, and public education. She brings experience with community outreach and is excited to further broaden and strengthen her skills while working with nonprofits, businesses, and tribal governments. Kerry holds a B.A. from Mount Mary University Milwaukee in Interior Design, and a B.A. from University of Wisconsin Milwaukee in Conservation and Environmental Science with a certificate in peace studies. In her spare time, she loves getting out on her road bike or cross country skis, burying her hands in the soil to cultivate any form of plant life, and spending time adventuring the state with her friends that have become her amazing Alaskan family.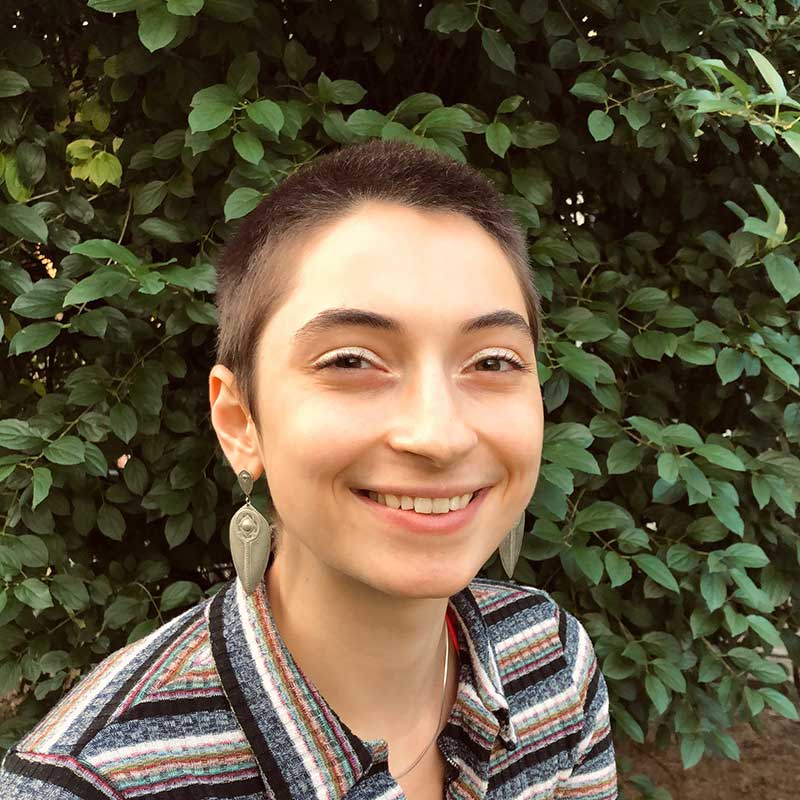 Lauren Criss-Carboy

(any pronouns)
Lauren Criss-Carboy is an Associate with Information Insights and a Building Science Intern with one of the firm's partner organizations, Cold Climate Housing Research Center. Lauren's strong attention to detail and inclusive approach greatly enhance her project work in grants management, energy campaign outreach, donor prospecting, facilitation support, and community data collection. Prior to her time with Information Insights, she worked with nonprofit organizations focused on conflict resolution and accelerating the transition away from fossil fuels. She brings experience with LGBTQ+ health equity research and is excited to strengthen her data analysis and outreach skills while working with nonprofits, businesses, and tribal governments. Lauren holds a B.A. from University of Alaska Anchorage in International Studies with an emphasis on sociology and history. In her spare time, she loves to get out on the land by hiking, car camping, and berry-picking, but most weekdays you can find her working from home with her pup, Brooklyn.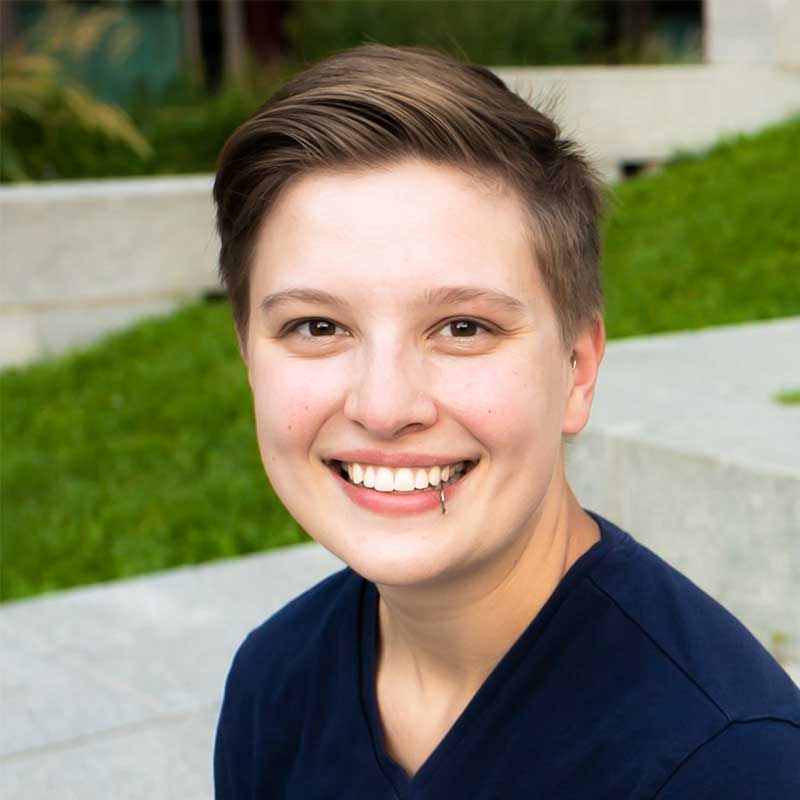 Lizzi Makovec

(they, them, theirs)
As a new Associate at Information Insights, Lizzi Makovec brings an ability to transform information into the best version of itself, providing clarity and functionality for any project. Their skill set includes effective communication, tangible deliverables, and process streamlining while forefronting an equity lens. Prior to joining the firm, Lizzi worked in a variety of positions. They created and piloted a community engagement event that received record participation, restructured a hotel's filing system, and revamped a call center's training manual. Lizzi holds a BS from University of Wisconsin Stevens Point in Sociology with additional focuses on anthropology and international studies. In their personal time, Lizzi enjoys birding, foraging, cross-country skiing, and other outdoor activities. When the weather isn't welcoming, you'll know they're watching animated movies, playing board games, and probably reorganizing something. They live in a built-out stepvan named Tank with their partner during the summer and embrace house life during winter.
Michelle Deckard

(she, her, hers)
Consultant and grants administrator Michelle Deckard applies her enthusiasm, expertise, and focus to all of her projects. With skill and finesse, Michelle manages, troubleshoots, and ensures project goals are met or exceeded. Her work builds on her professional and academic experience in Alaska and includes a wide range of consulting projects, from creating outreach for heat pump adoption in Juneau to creating surveys for grant evaluation on a local food security effort in Fairbanks. She also manages the Behavioral Health Mini-Grant Program and the Developmental Disabilities Mini-Grant Program through contracts with the Alaska Mental Health Trust Authority. Michelle is based out of Washington state. Prior to joining Information Insights in 2020, Michelle was a project manager at a local economic development corporation overseeing the agriculture, small business, forestry, rural outreach, and air quality programs. Michelle holds an M.S. in Resource and Applied Economics from the University of Alaska Fairbanks and a B.S. in Environmental Science from the State University of New York College of Environmental Science and Forestry. When not working she enjoys traveling in and exploring the pacific northwest with her husband and son.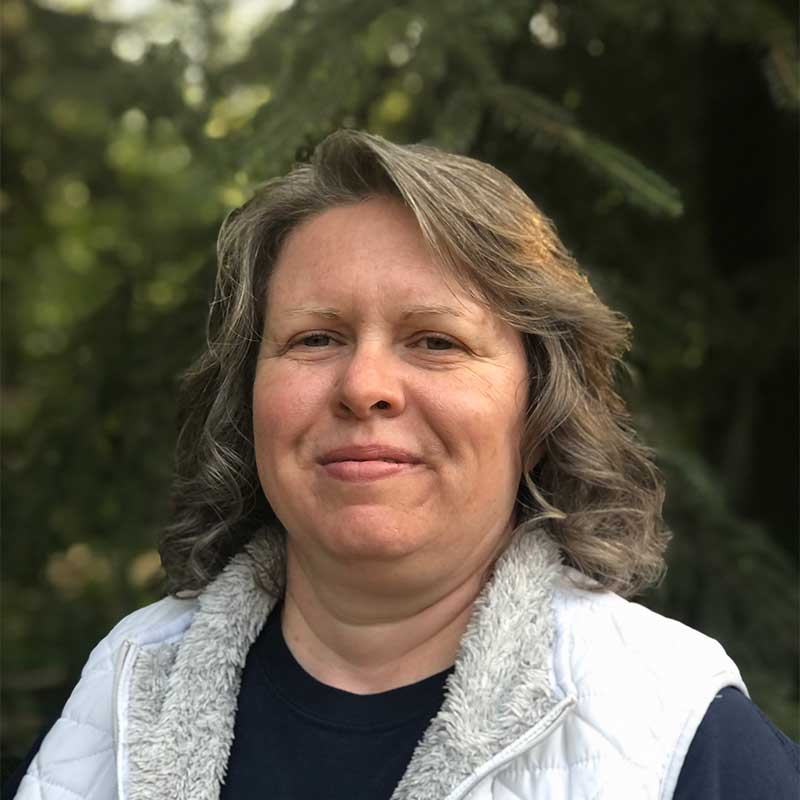 Sonya Seniva

(she, her, hers)
Bookkeeper & Office Manager
As Information Insights's Bookkeeper, Sonya Seniva maintains financial records, offers client and project support, and keeps the office running smoothly. Sonya approaches her work with a laser focus and excellent organizational skills. Prior to starting at Information Insights in 2021, Sonya operated and owned her own small business for 17+ years while also acting as school teacher and domestic manager for her family. She also served in many roles in previous employment with large and small businesses and nonprofits including bookkeeping, administration, childcare, teaching, typesetting, and graphic & website design. Life outside of Information Insights is very full with family life and responsibilities. Sonya also volunteers at her church and is responsible for organizing, cleaning, and other activities. In her spare time, she loves to read, put together large puzzles (minimum of 1,000 pieces), or pound a tune out on the piano.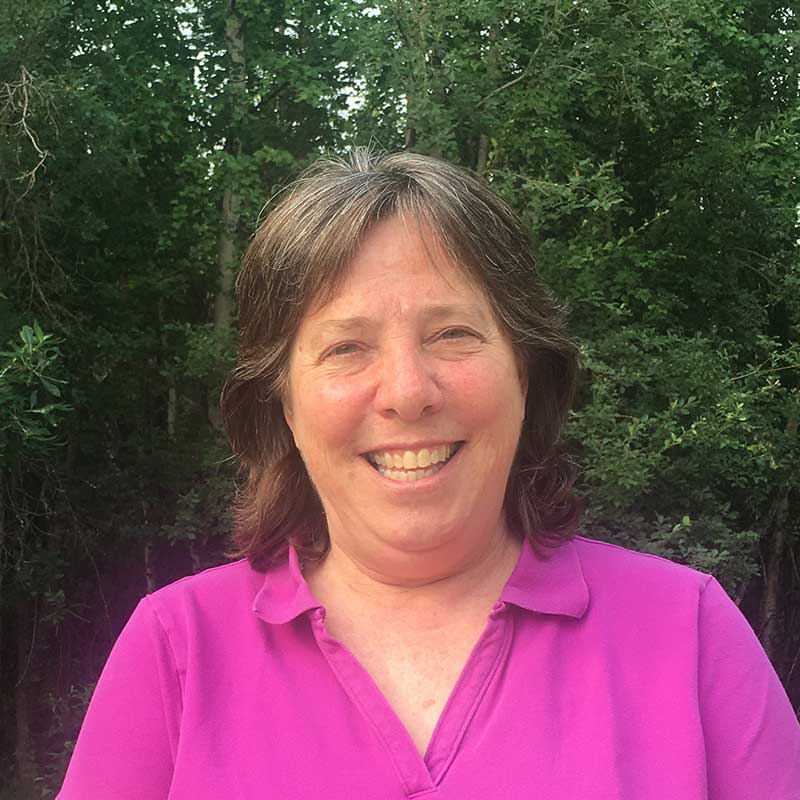 Susan Pruitt

(she, her, hers)
Organizational Support Consultant
Susan Pruitt, the firm's Organizational Support Consultant, provides administration and accounting support for two long-standing clients. Her areas of expertise include nonprofit board support and maintaining sound grant administration processes. Her project work centers around online survey design and implementation, conference and meeting logistics, and grant administration. Susan's commitment to quality, steadfast support is at the heart of the services she provides. Susan's early work with the firm included office management, administrative support, and maintaining the firm's bookkeeping. Her thoughtful management allowed staff to focus on client work and kept the office running smoothly. Prior to joining Information Insights in 2002, Susan worked for six years for a national corporation providing bookkeeping and administrative services. She also owned a restaurant with her family, The Pasta Shop, where they made homemade pasta and sausage. Susan holds a B.S. in Business Administration/Marketing from the University of Nevada, Las Vegas. In her spare time, Susan enjoys reading, cross stitching, and spending time with her family.
Information Insights' staff are very well respected among partners for their inclusiveness and the respect they show others, while at the same time moving the group towards positive action and outcomes.
Debbie Mowrey

(she, her, hers)
Debbie Mowery supervised accounting and management systems at Information Insights for 20 years, providing revenue and expense forecasts and working with the management team to keep the company running smoothly. A large part of her work also included providing accounting support and conference planning services for the Alaska Public Health Association. During her tenure with the firm and in her own time, she provided accounting services to many Fairbanks-area businesses and statewide nonprofits. Prior to joining Information Insights, Debbie worked as an accounting services specialist at Robinson & Sinz, CPA and provided accounting services and supervised administration for the Alaska Center for Children & Adults. She holds A.A.S. degrees in Business and Accounting from the University of Alaska.
Doug Toelle

(he, him, his)
Senior Advisor Doug Toelle is a longtime owner with Information Insights, and he brought over a decade of experience in policy research, advocacy, management, and marketing to his work with Information Insights. Doug was also the founder of Third Sector Technologies. Doug's background includes 12 years as the Advocacy Director at Access Alaska, which is a federally recognized Independent Living Center serving older Alaskans and those living with a disability. In this position he analyzed, researched, drafted, and advocated for local, state, and federal legislation that impacted Alaska's seniors and those with disabilities. Doug's work with Access Alaska continues as an advisor to the organization's Board and Executive Director. These days Doug is a small business owner of the award-winning Running Reindeer Ranch. Doug holds a B.A. in Education from Pacific Lutheran University.
Ellen Ganley

(she, her, hers)
Ellen Ganley, Co-Founder of Information Insights, has an extensive background in public health and program evaluation. Ellen's work at Information Insights focused on health workforce recruitment and retention, Medicaid billing, tobacco cessation, and health-related public opinion surveys. Ellen is a former member of the Alaska Alcoholic Beverage Control Board and served as President of the Alaska Public Health Association. She serves as the President of Information Insight's Board of Directors. Before founding Information Insights with Brian Rogers, Ellen worked as a substance abuse counselor and program administrator, a state health planner, and founded and managed an organization that conducted quality assurance reviews of human service programs. Ellen's work on the
Lost Alaskans: Morningside Hospital Project
was honored with the 2011 Pathfinder Award by the Alaska Historical Society for uncovering and publishing records of Territorial Alaskans with mental illness and developmental disabilities who were institutionalized outside the state. Ellen earned a B.A. in Anthropology and a B.A. in Urban Affairs at the University of Pittsburgh and a Master of Public Health from the University of Hawaii.
Jana Peirce

(she, her, hers)
Jana Peirce, Senior Advisor, is an experienced project manager, research analyst, and web and graphic designer who served as a Consultant and Senior Consultant with the firm for over 20 years. During her tenure with Information Insights, her work focused on economic analysis, research of all kinds, and graphic design. Jana also designed websites and helped develop public input processes and social media campaigns for many clients, including Alaska nonprofits, municipalities, and state agencies. She has conducted public meetings in over a dozen rural Alaska communities from Hoonah to (formerly) Barrow. Prior to joining Information Insights, Jana served as the senior web developer for Third Sector Technologies and as production manager for Mushing Magazine. Jana holds a B.A. in Economics and B.A. in International Studies from Miami University in Oxford, Ohio.
Rick Lonn joined Information Insights shortly after its founding and is the corporate Secretary and Treasurer. For much of his career with Information Insights, he managed the Behavioral Health Mini-Grant Program and the Developmental Disabilities Mini-Grant Program through contracts with the Alaska Mental Health Trust Authority. For both programs, grants are provided to Trust beneficiaries for services not covered by other funding sources.The Program Administrator is responsible for submitting grant requests on behalf of individuals and documenting the use of grant funds. Prior to working with the Trust, Rick provided technical support for MediTrack, a Medicaid online billing service. Before working at Information Insights, Rick was a co-owner and bookkeeper of Northern Research & Planning, offering consulting services in the public health planning field. He holds a B.S. in Psychology from the University of Alaska Fairbanks.
Having worked with Information Insights on many local, subregional and regional projects and planning processes in the past, we are confident in their understanding of the region and the communication needs and resources in rural villages, as well as their cultural knowledge and sensitivity.
It is clear that Information Insights understands local borough government and has been a tremendous asset to the Fairbanks North Star Borough (FNSB) as a consultant on many different projects. Your business model of organizing right-size teams with a project manager who serves as point person has worked well for all of our contracts. The FNSB was able to tap a broader pool of expertise for tasks as needed.
Your staff have fostered the growth and strengthening of ATCA by supporting everything from logistical concerns to clarity of purpose. Information Insights' staff are very well respected among partners for their inclusiveness and the respect they show others, while at the same time moving the group towards positive action and outcomes.