Supporting Renewable Energy Adoption in Juneau
Thermalize Juneau was an energy efficiency initiative to reduce the cost of heating houses in Juneau by using renewable energy powered heat pumps and improving building energy efficiency. The program was simple and effective: it combined Juneau-based nonprofit organization Alaska Heat Smart's home and business energy advising with installation assistance, offering free energy audits, a competitive selection process for heat pump installers and energy efficiency contractors, and discounts on heat pumps and energy efficiency retrofits.
With a 2020 grant award from the U.S. Department of Energy's Office of Energy Efficiency and Renewable Energy, Cold Climate Housing Research Center, Inc and National Renewable Energy Laboratory, the leading organizations on the grant, started work with partners to build Alaska's first thermalize campaign.
Services Provided:
Public Engagement, Surveys, Research & Analysis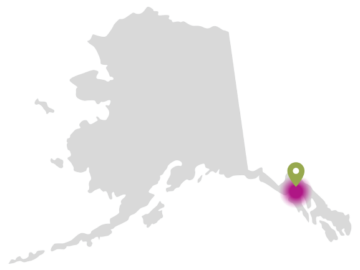 Scale: City & Borough of Juneau
Client: Thermalize Juneau
Client type:
Non-profit organization
Project Date: July 2020 – present
Project Lead: Jamie Hansen
Project Team: Lauren Criss-Carboy, Kerry Nelson, Lizzi Makovec, Michelle Deckard
In 2018, the City and Borough of Juneau, Alaska set an ambitious goal to reach 80 percent renewable energy for the heating and transportation sectors by 2045. To help reach this goal, the local nonprofit Alaska Heat Smart (AHS) formed in 2019. In 2020, Alaska Heat Smart partnered with Alaska organizations – Renewable Juneau, Alaska Energy, Light and Power (AEL&P), the Cold Climate Housing Research Center (CCHRC, Inc), National Renewable Energy Laboratory (NREL), and Information Insights (II) to pilot the Thermalize Juneau program.
The first Thermalize campaign in Alaska, Thermalize Juneau aimed not only to accelerate heat pump adoption in Juneau, but build a replicable framework to grow and support local clean energy options and jobs for rural communities across the country.
The campaign officially began in December 2020. Information Insights was thrilled and honored to be part of it from the get-go. Working with the Thermalize Juneau team, Information Insights brought our knowledge and lessons learned from comparable Solarize efforts in Alaska, public engagement and communications planning, campaign implementation, and program evaluation expertise.
Specifically, these services included assistance with overall program design, contractor selection, communication/recruitment channels with participants, organizing and hosting virtual events, workshops, and presentations (through Zoom), e-mail and phone communications with Thermalize Juneau program participants to schedule energy audits and collect pertinent data, and writing/sending bi-weekly update emails to Thermalize participants.
Thermalize Juneau exceeded program goals! This campaign was just the beginning for this longer-term effort, which is still underway.
Results & Recommendations flyer, Thermalize Juneau 2022, designed by Information Insights
Equally exciting was the building out an interactive platform to share our and the Thermalize Juneau team's experience and learnings with other rural communities. Information Insights designed a guidebook for community leaders and organizers in rural America on the ArcGIS Story Map platform. The end result is an interactive, highly visual resource telling the story of Thermalize Juneau and with detailed advice for communities looking to start their own clean energy campaign.
Information Insights conducted a thorough evaluation of the 2021 Thermalize Juneau campaign. This evaluation was based on a series of targeted surveys, strategies from other energy campaigns, and a review of campaign processes through the collected data. Recommendations were incorporated into Thermalize wrap-up events and are found in the guidebook linked above.